A few minutes' walk from the middle of campsite, lies the best beach of Djursland in scenic surroundings – an ideal site for sunbathing, digging holes in the sand, play ball or frisbee or go for a cozy walk.
Camping with beach with "Blue Flag"
The lovely beach has "Blue Flag" and is with warranty, a visit worth for every family with children. At "Blue Flag" beaches minimum of 10 water tests in which are analyzed for both E coli bacteria and Enterokokker (germs). The results are published at the information board, and if the water does not fulfil the demands, "The Blue Flag" is removed.
There are piers available several places along the beach. The beach is child-friendly, at the same time the beach has child-friendly water depth, which gives a contribution to the safety of the children at the beach.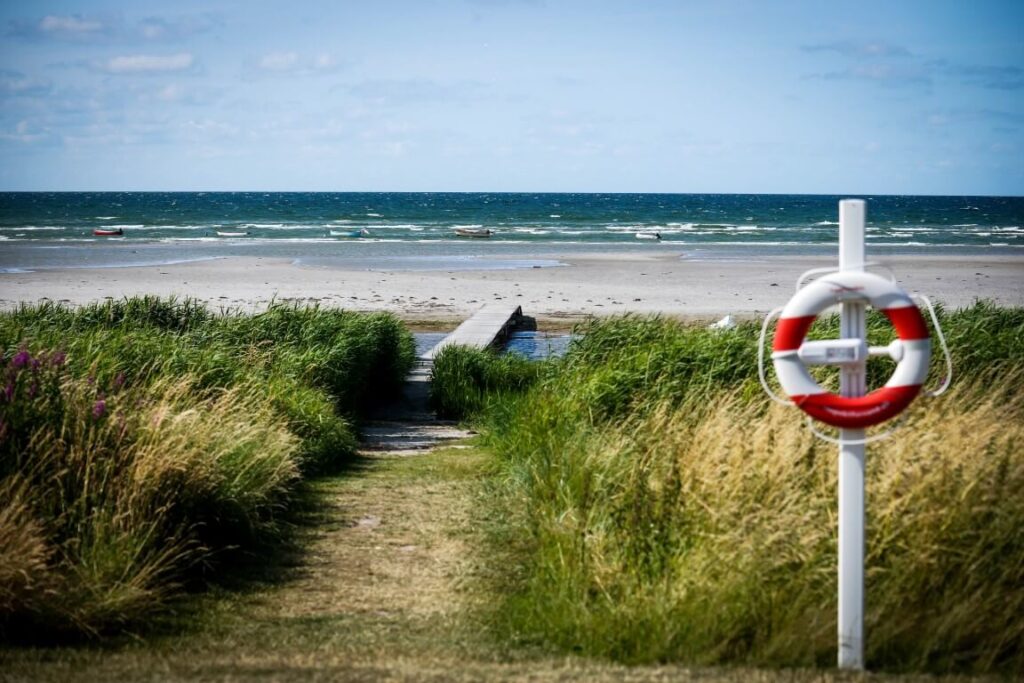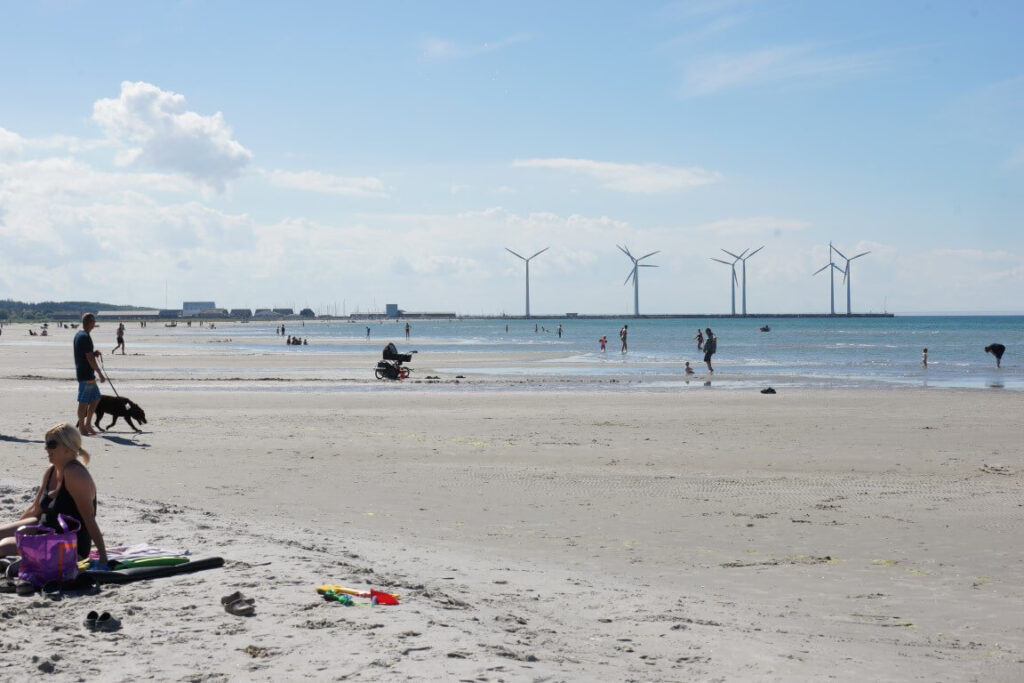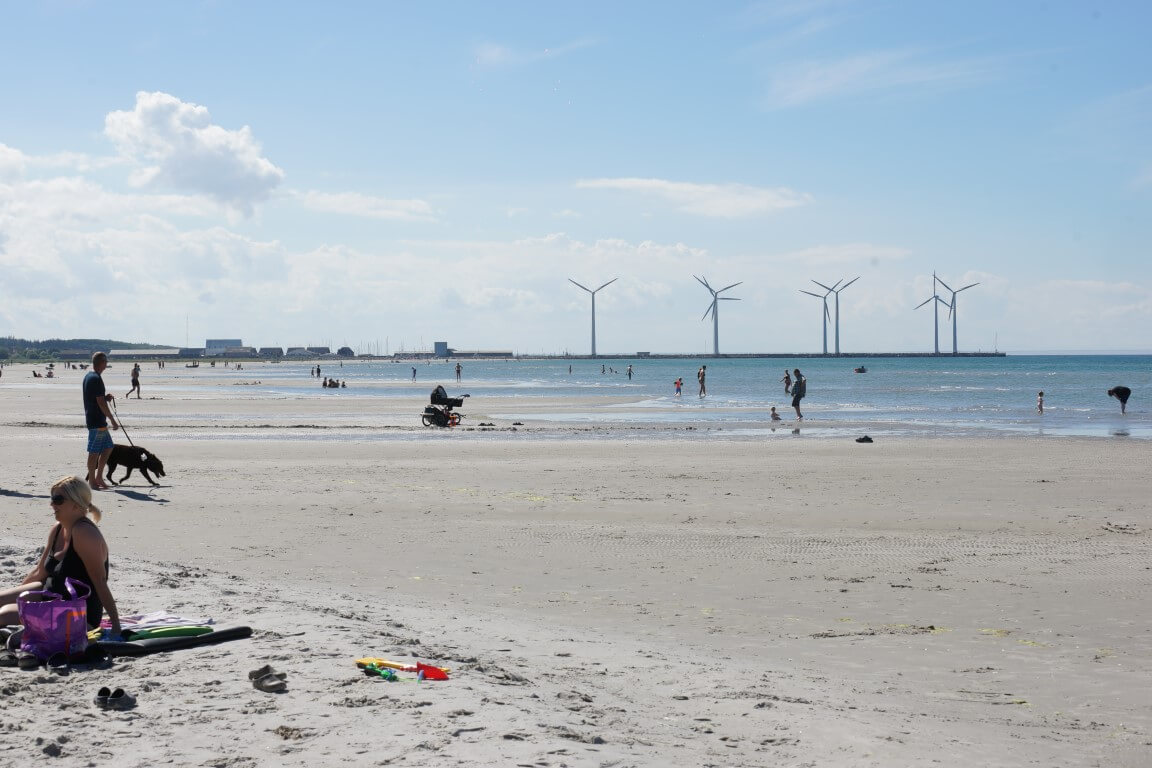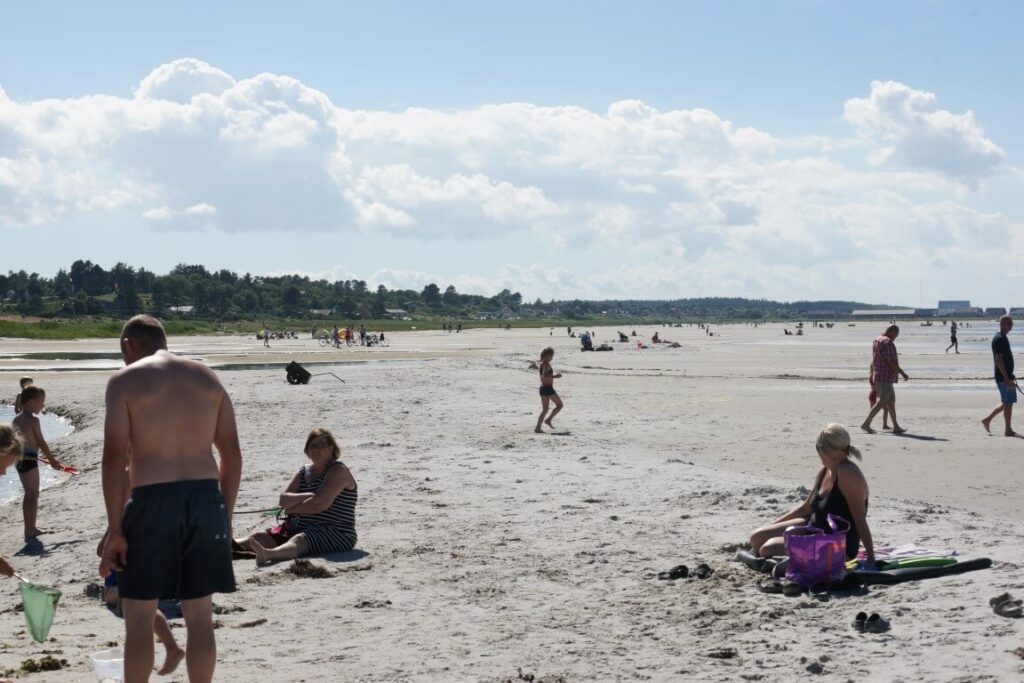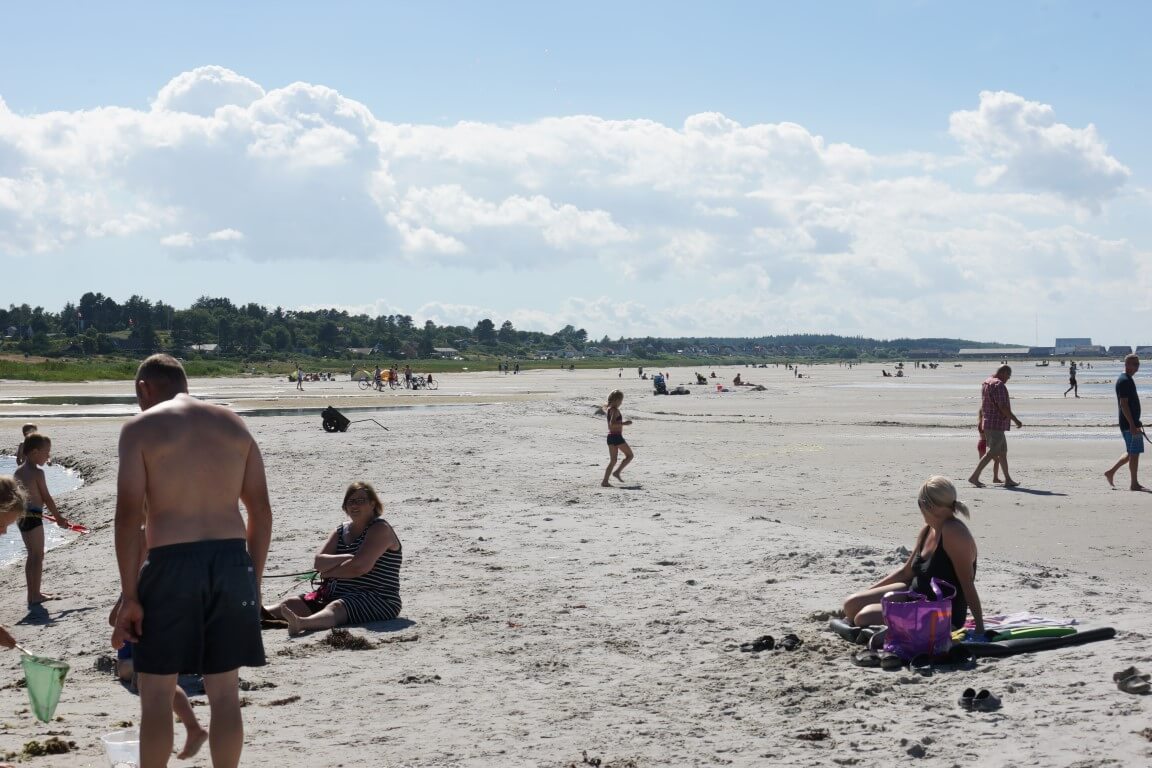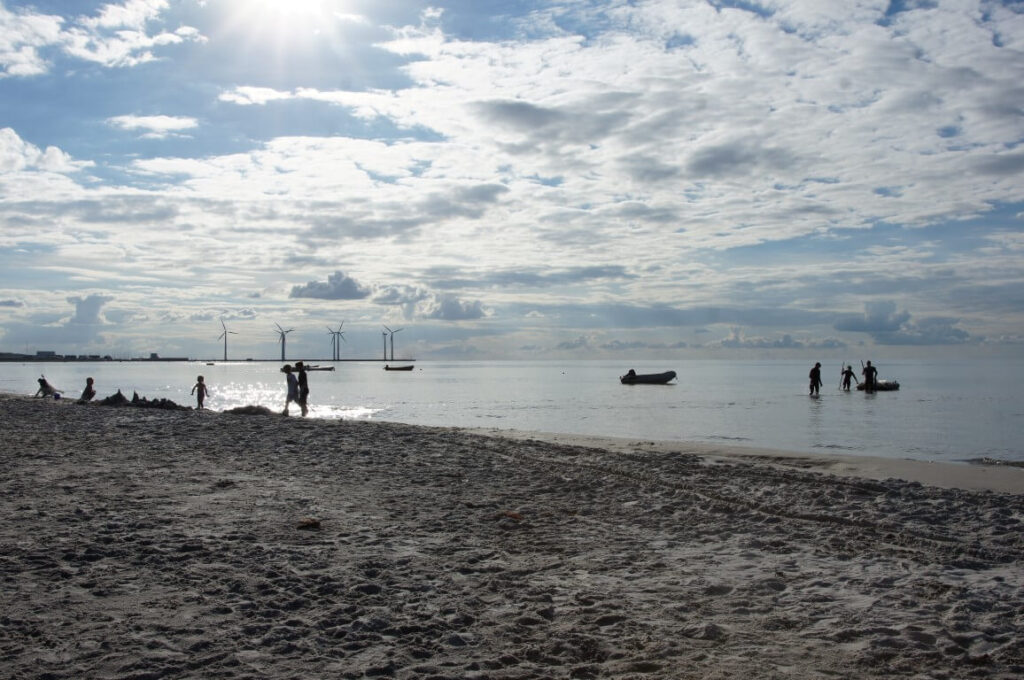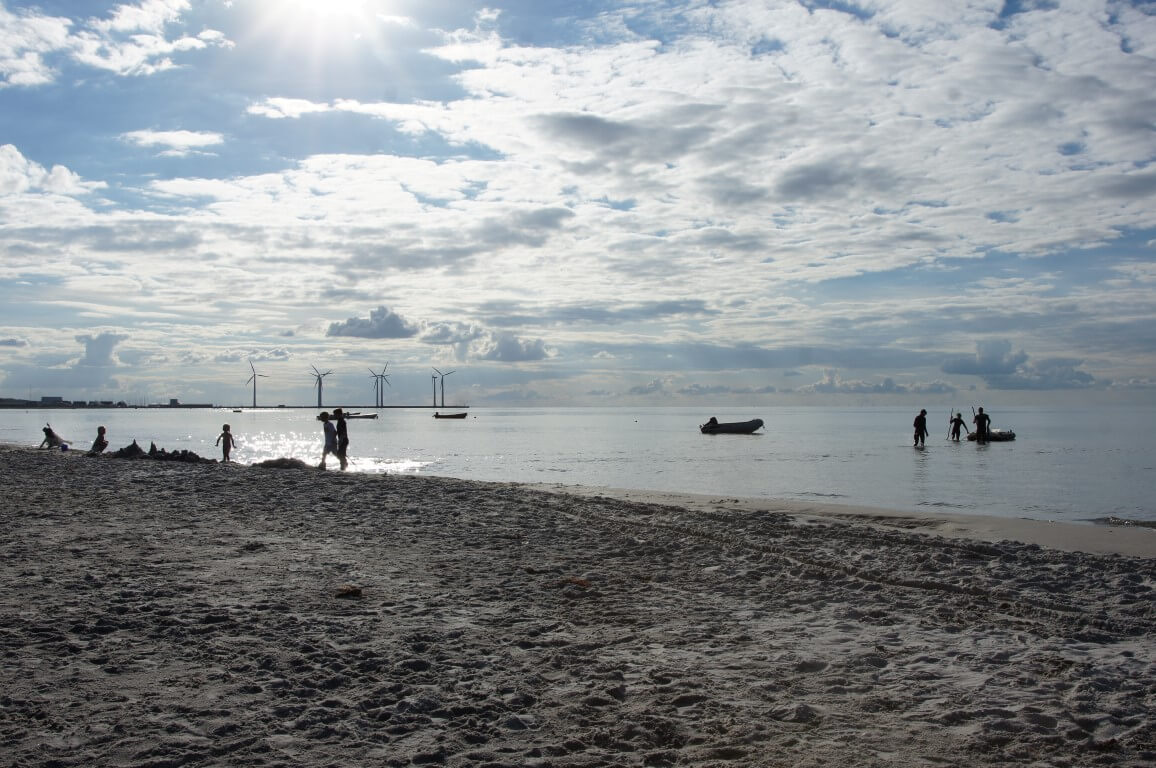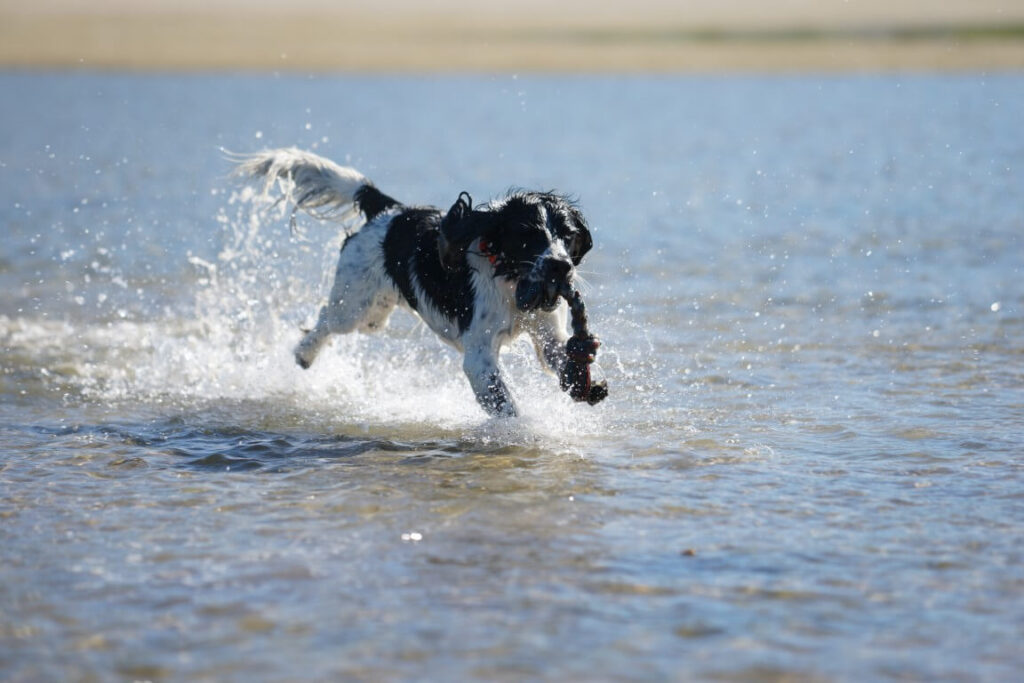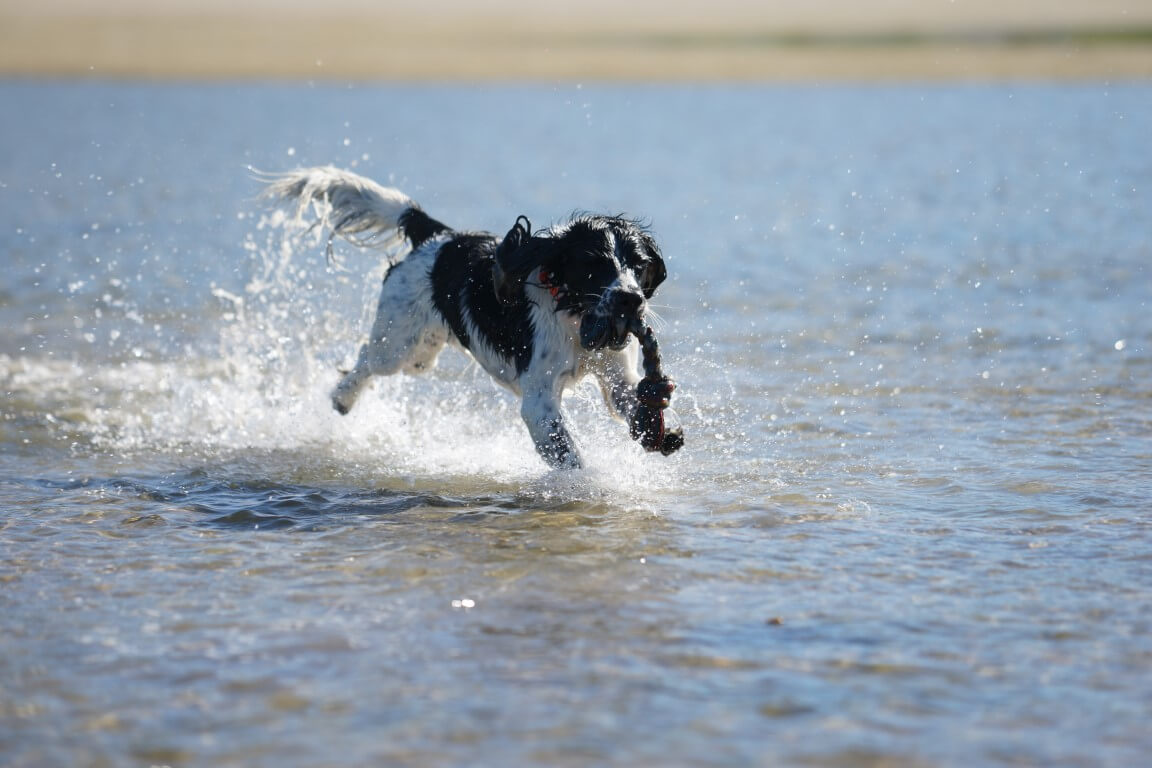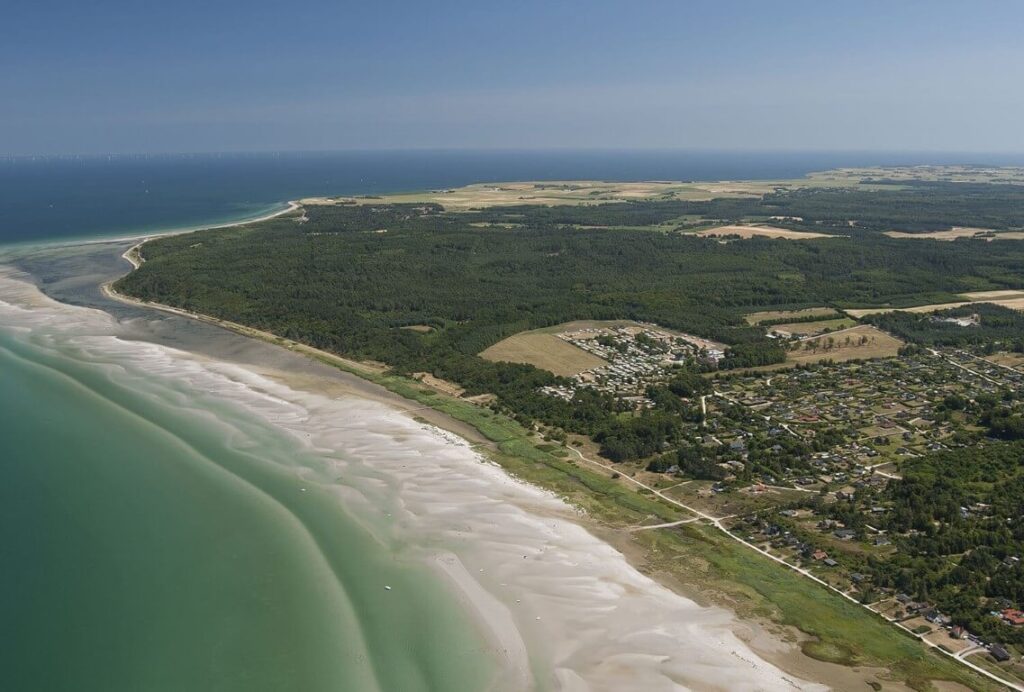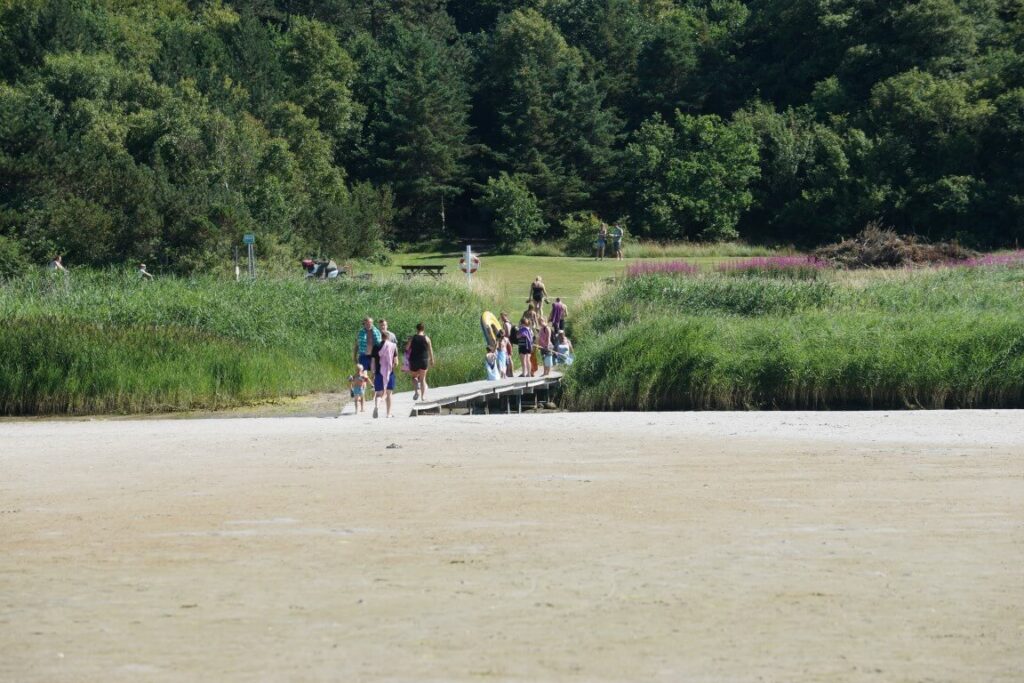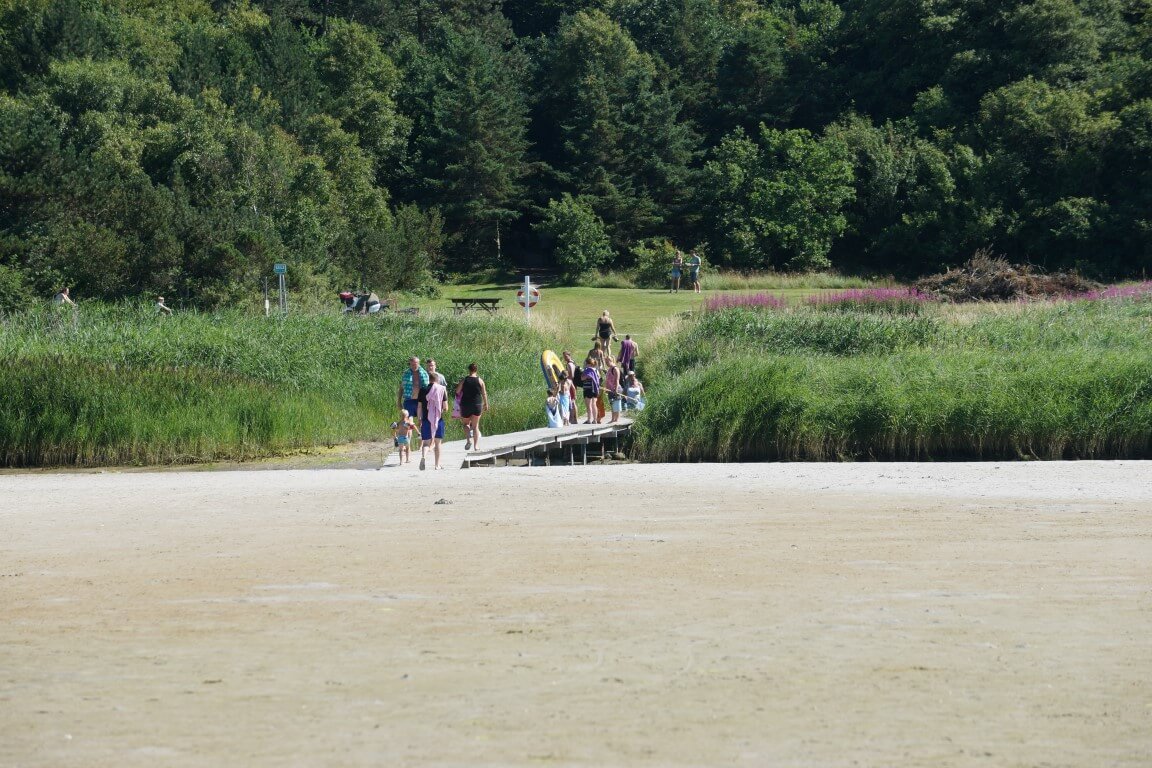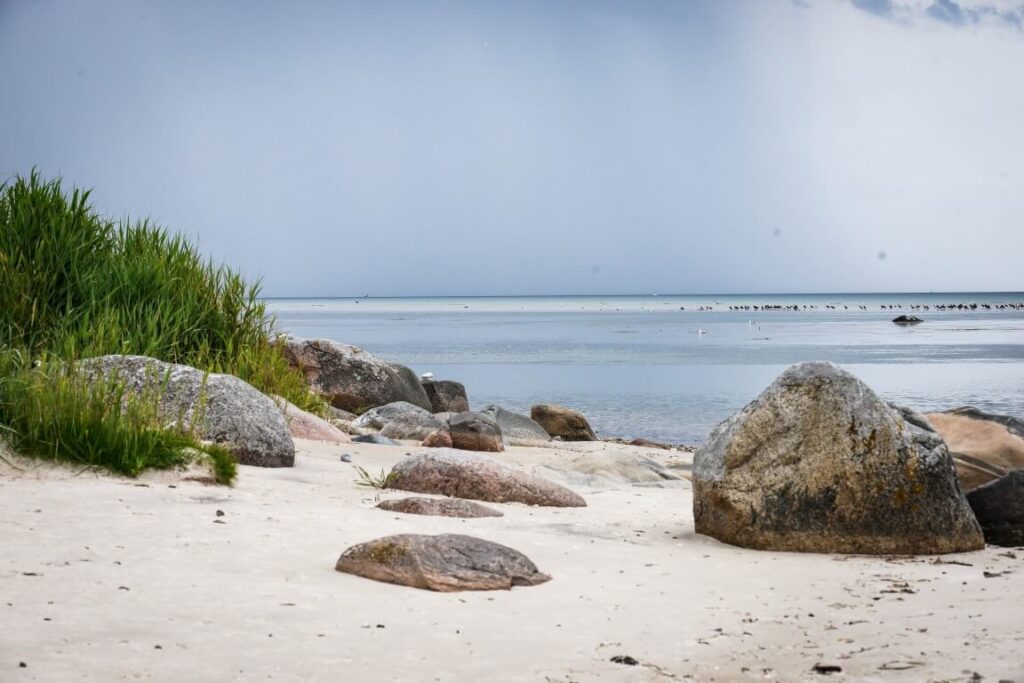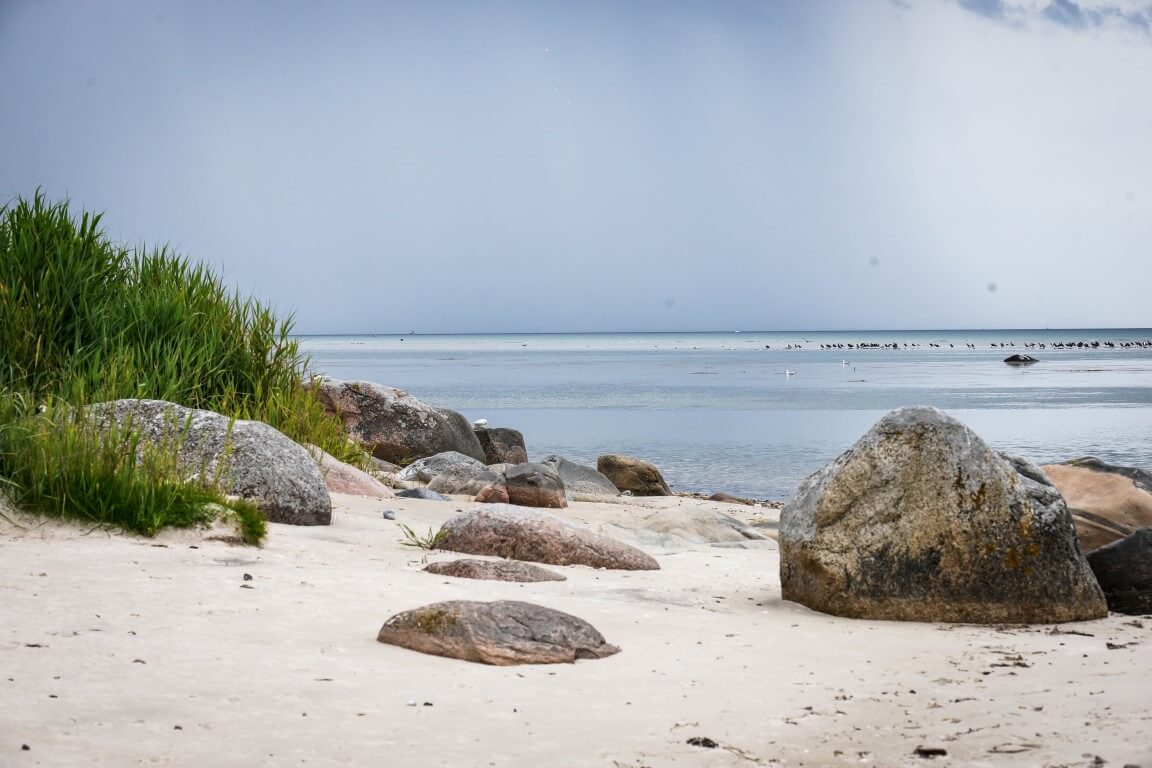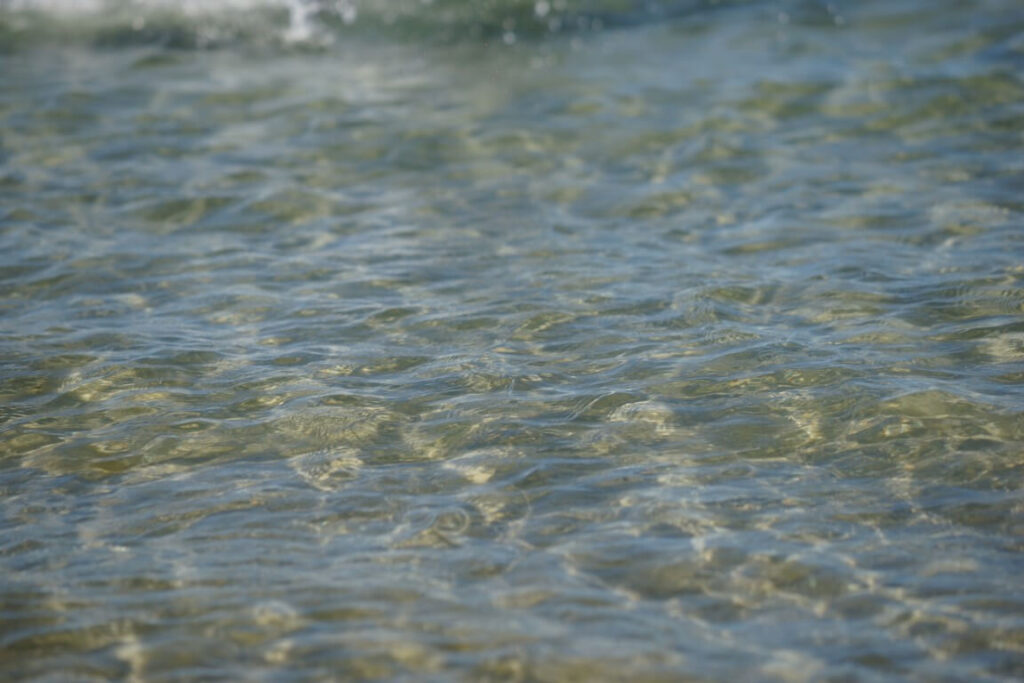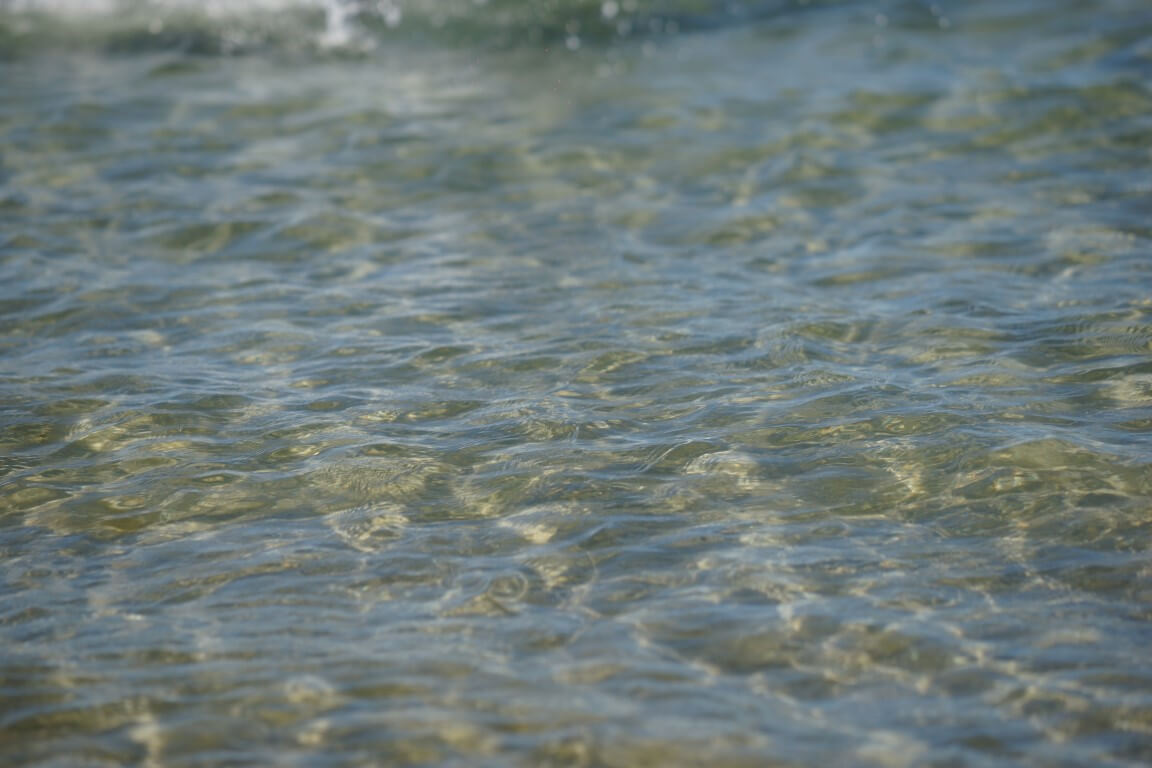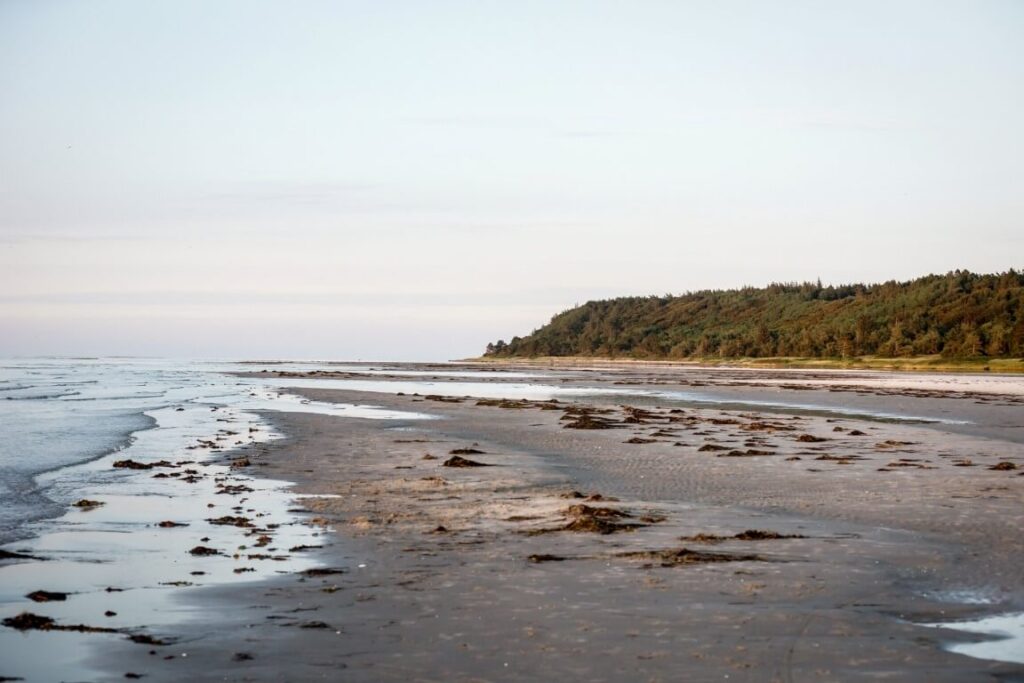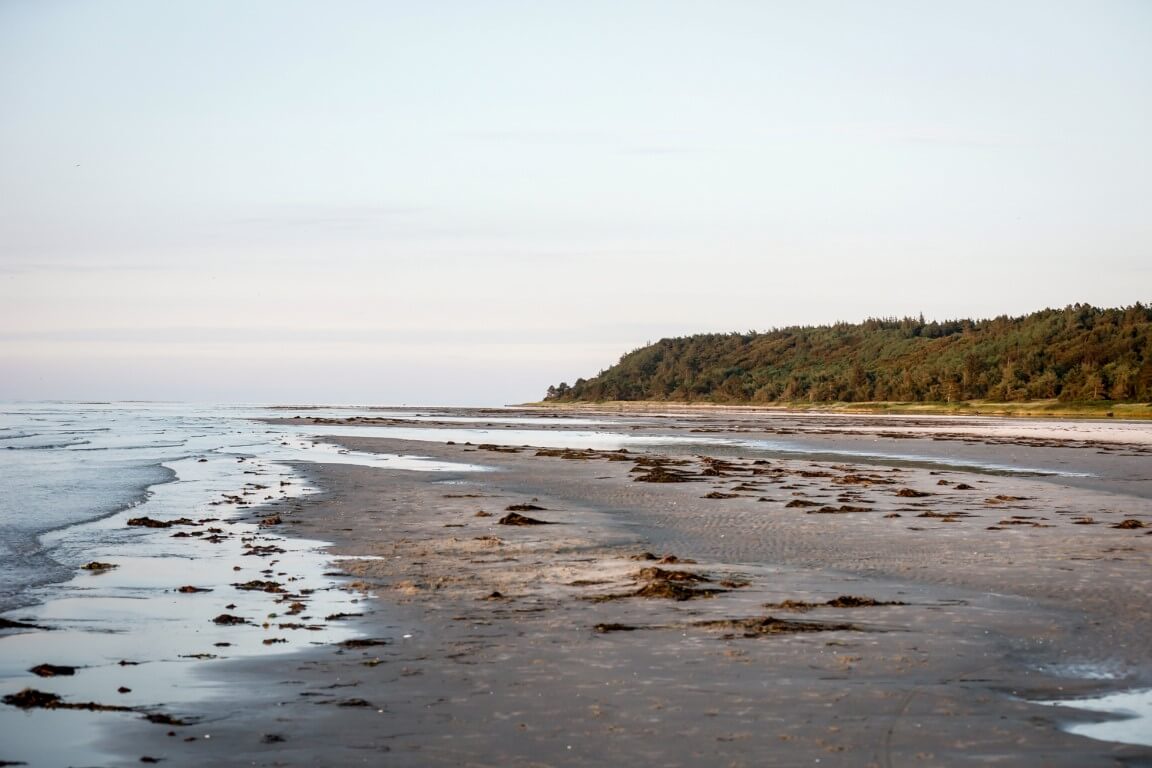 Child-friendly beach
There are bathing piers available more places along the beach. It is child-friendly, together with the beach has a child-friendly water depth, which gives a contribution g to the security of the children at the beach.
Camping at the beach offers exciting wildlife
Furthermore, the area is filled with exiting wildlife, which is suited for either outdoor enthusiasts or children in all ages with fishing nets. In the whole area, which is dominated by areas of siv, nature reservations, fields and hilly forest areas with lots of possibility of exploring the nature. Get your camera and go for a trip with the family in the beautiful nature of Djursland!
There is also bike trails in the area if the family needs to come out and step on it.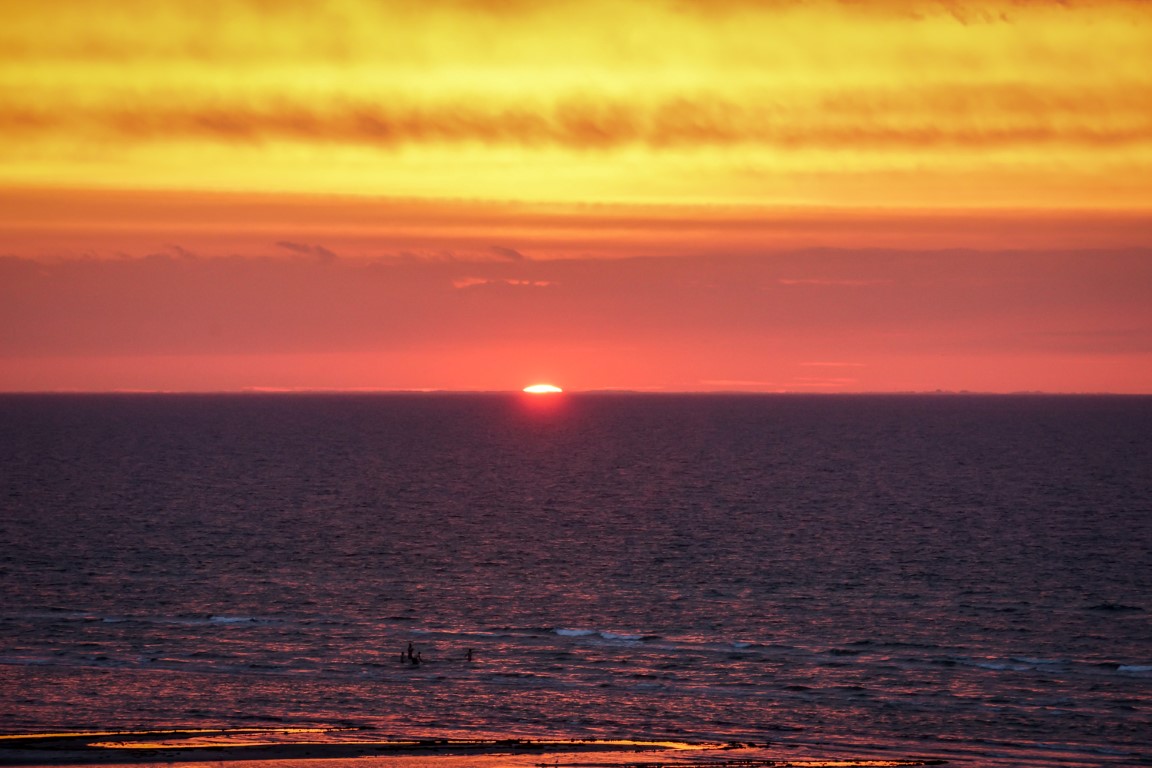 The beach next to Albertinelund Camping is a fantastic site!
If you wish to see more about the placement of the beach in relation to the campsite, so you can see this at the site map