Enjoy our 800 square meters pool area with kiddy pool, slide, mushroom and whale. Here awaits a load of good memories and hours of fun for both large and small.
The pool is the big hit of the summer
Below you can see picture of the swimming pool and what you can expect of fun things and stuff. There are many hours of fun in our swimming pool and a couple of days can easily be used in the camping holiday here.
The large pool has a water depth from 100 centimeters to 135 centimeters and a cave with water fall which can give beautiful holiday pictures.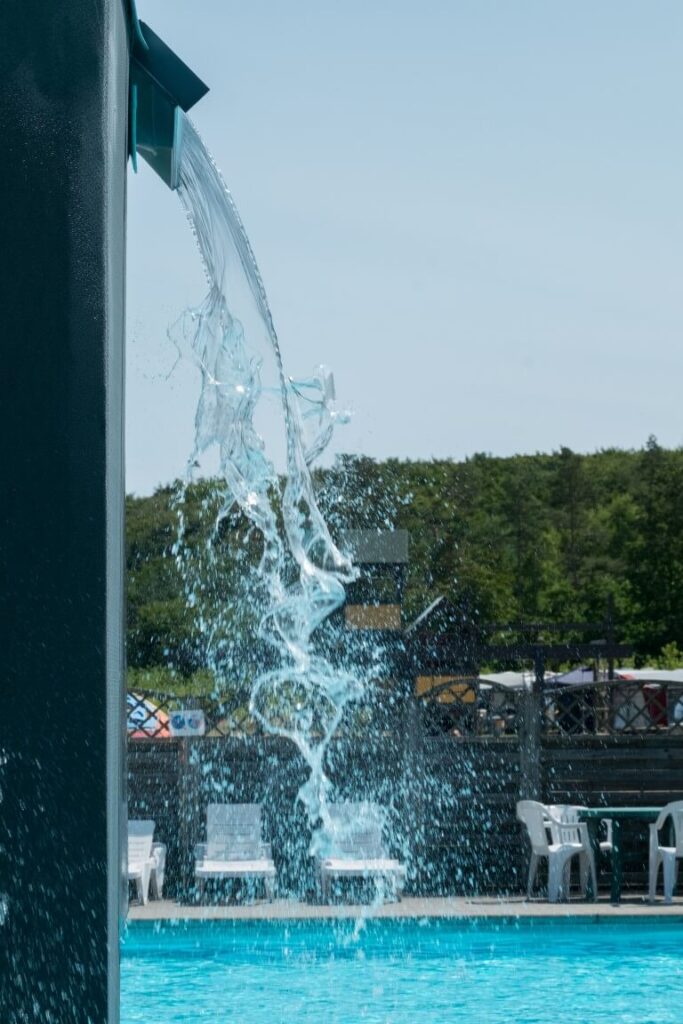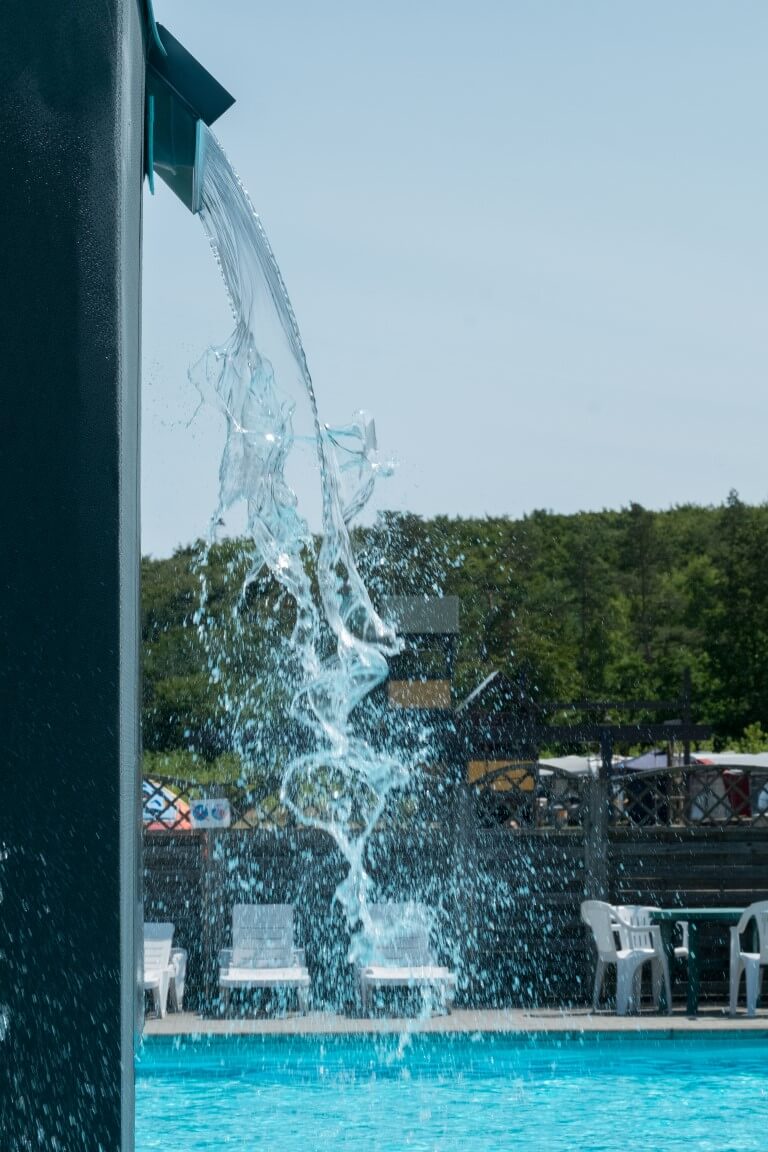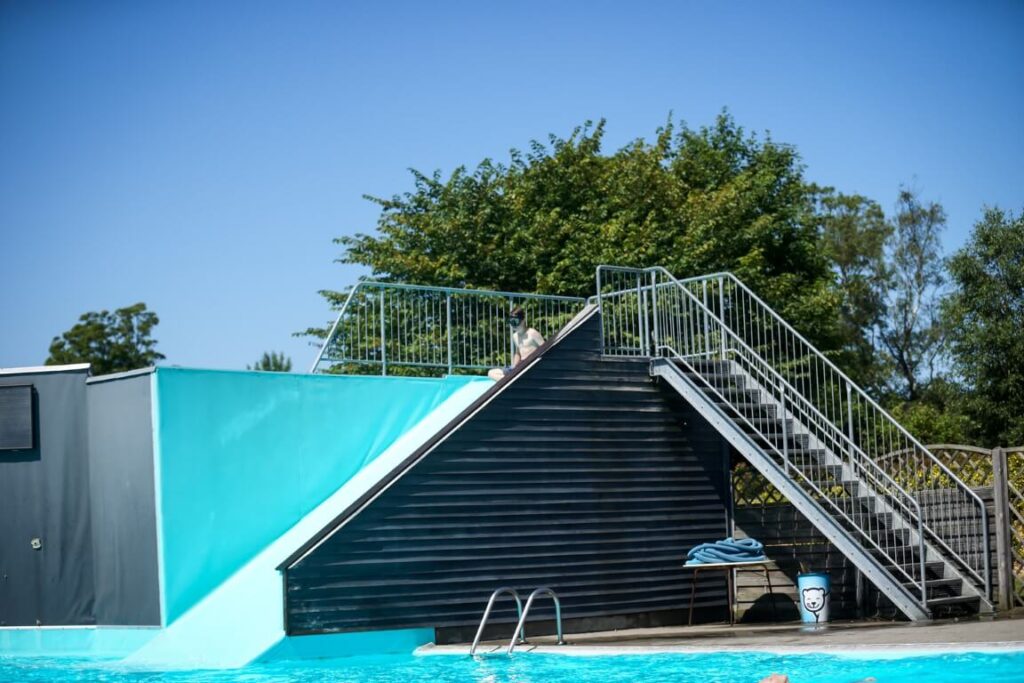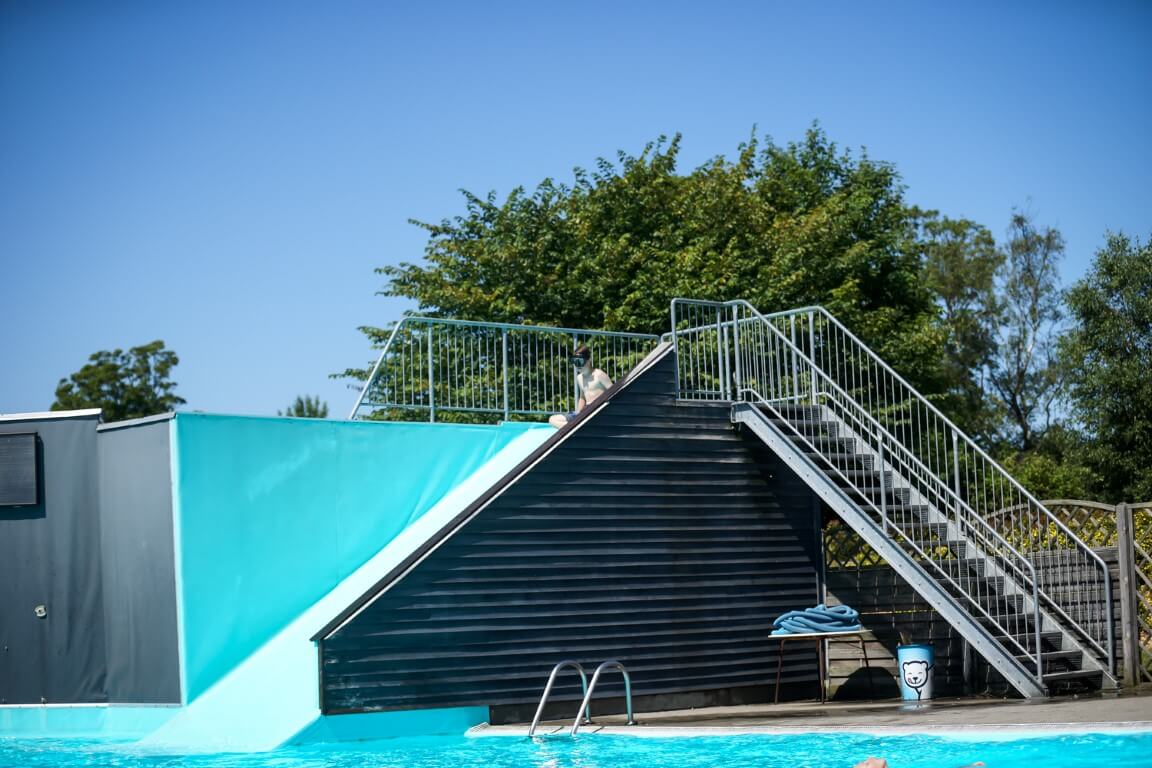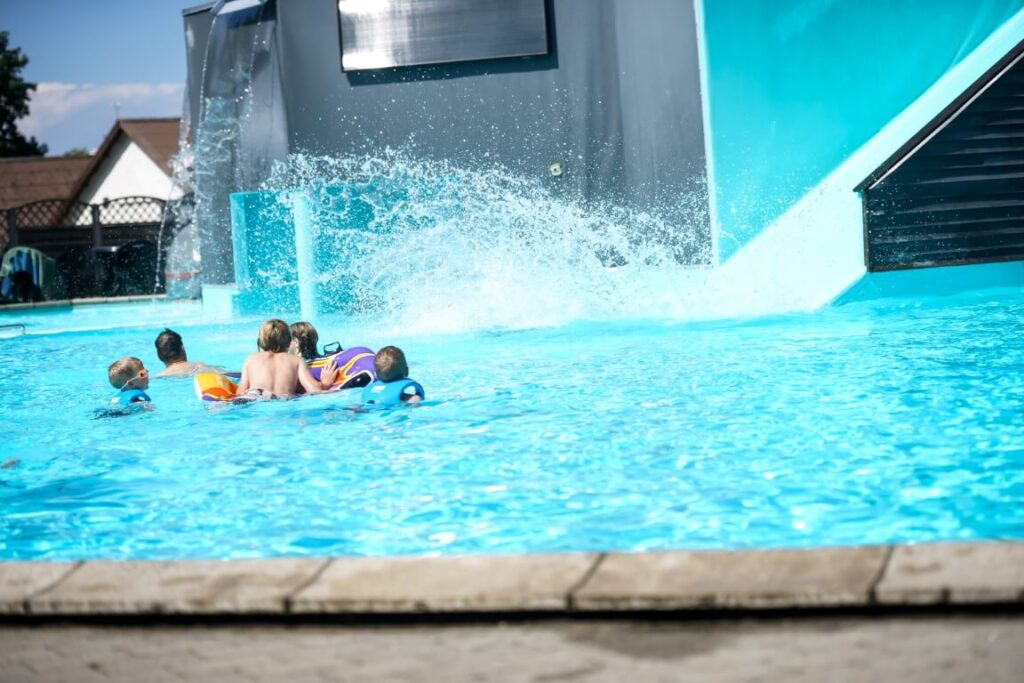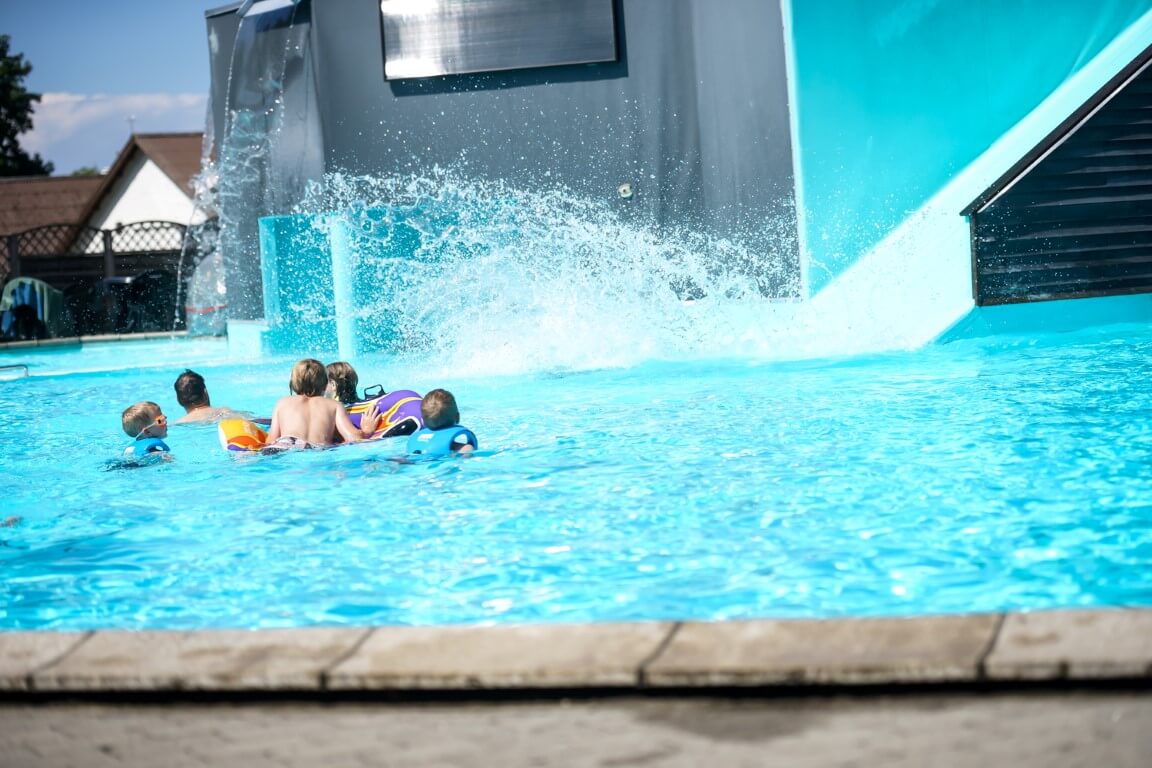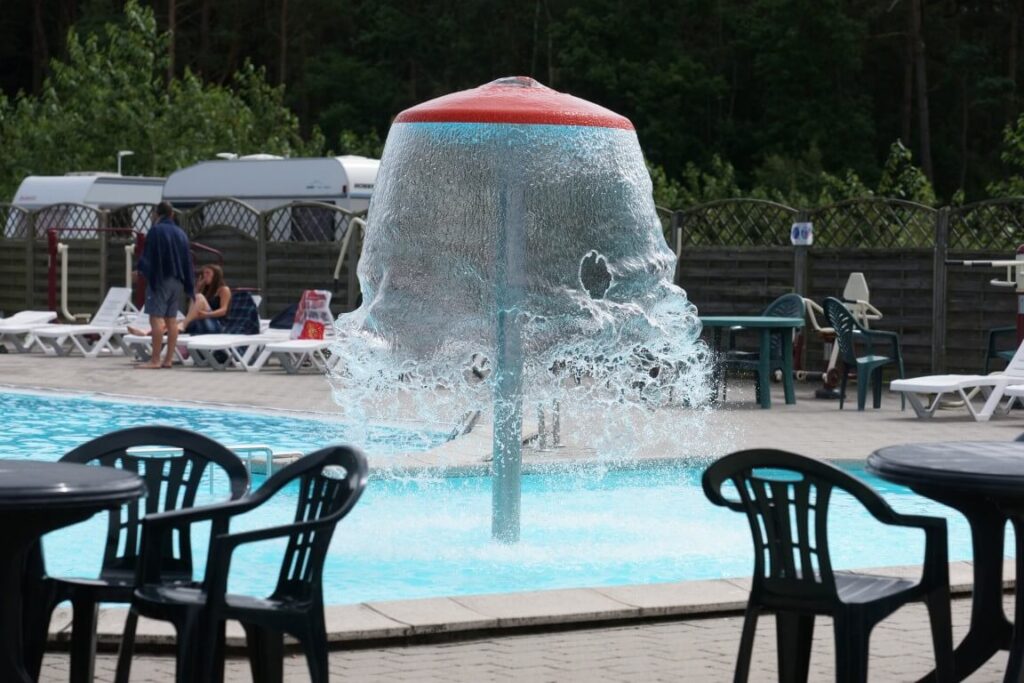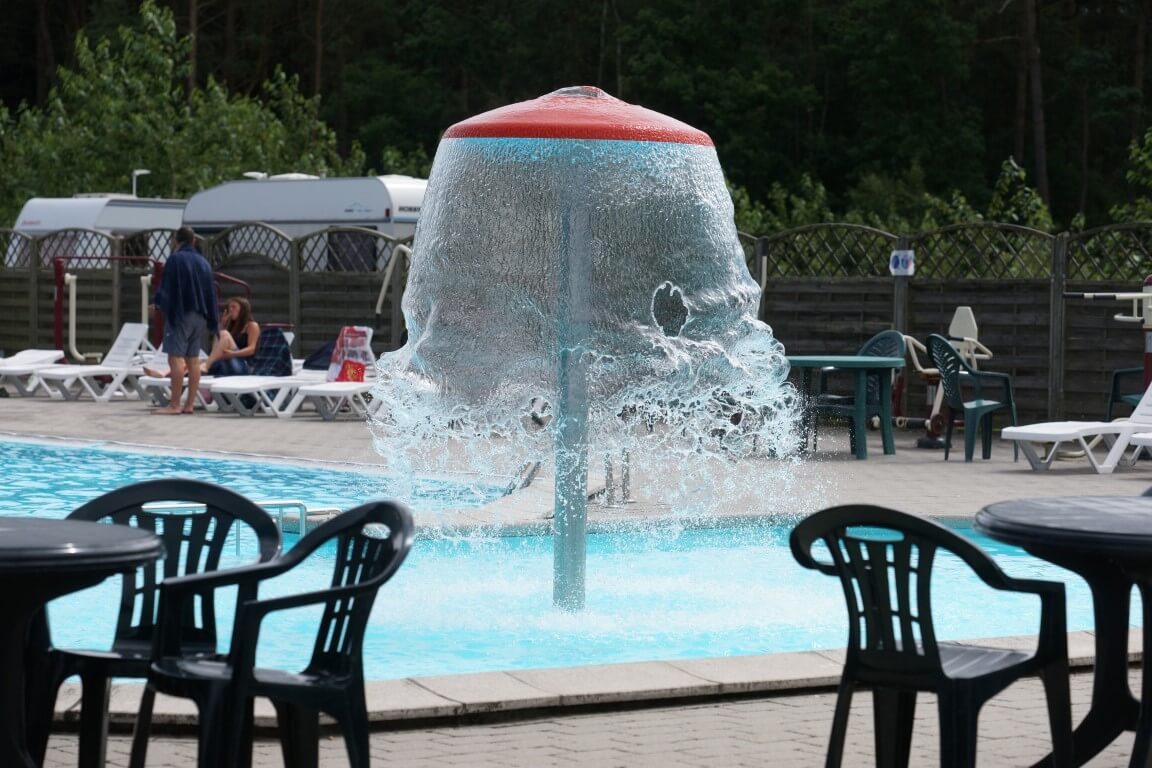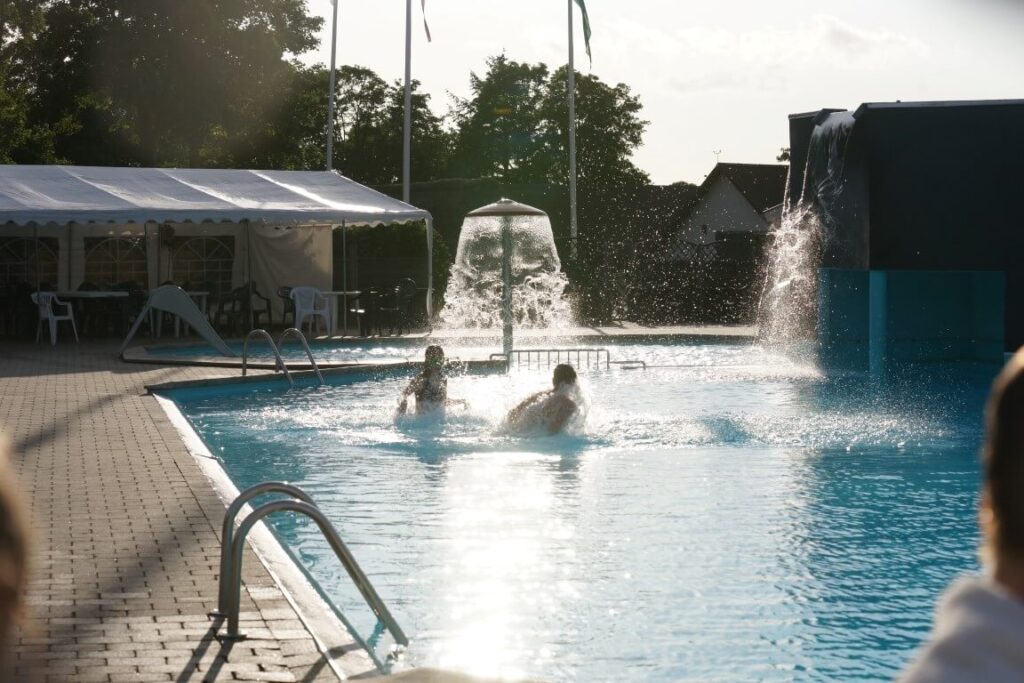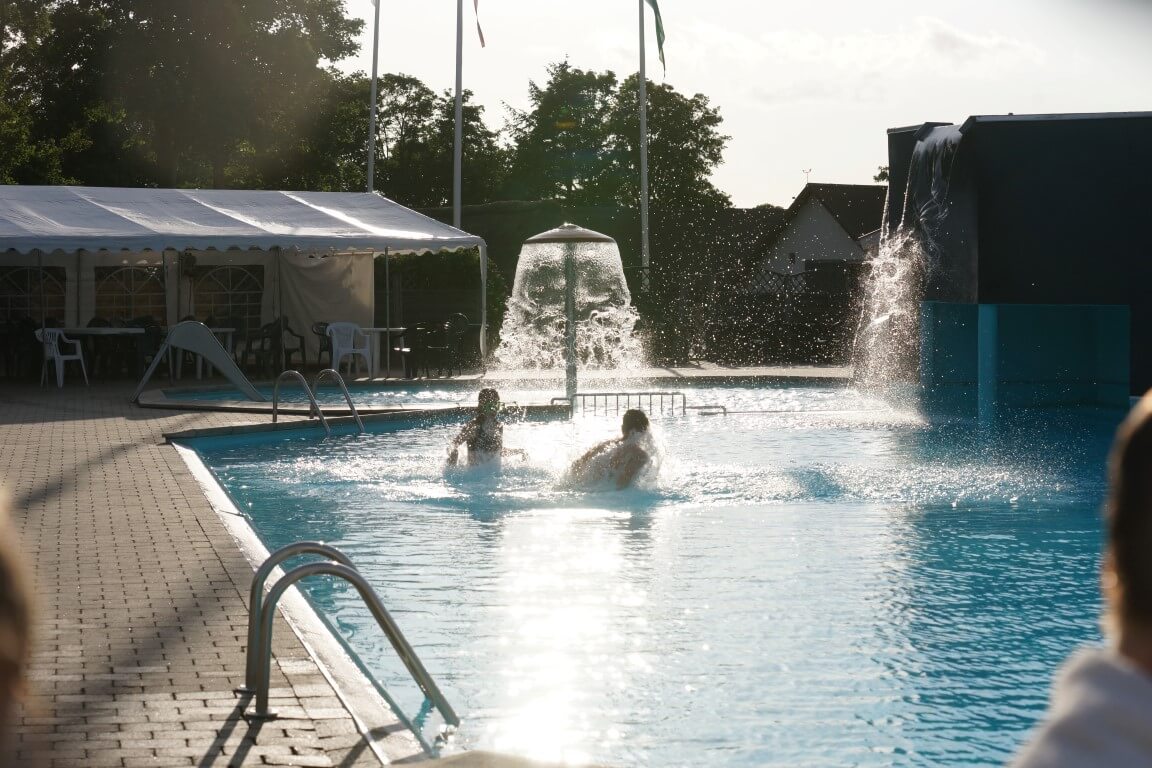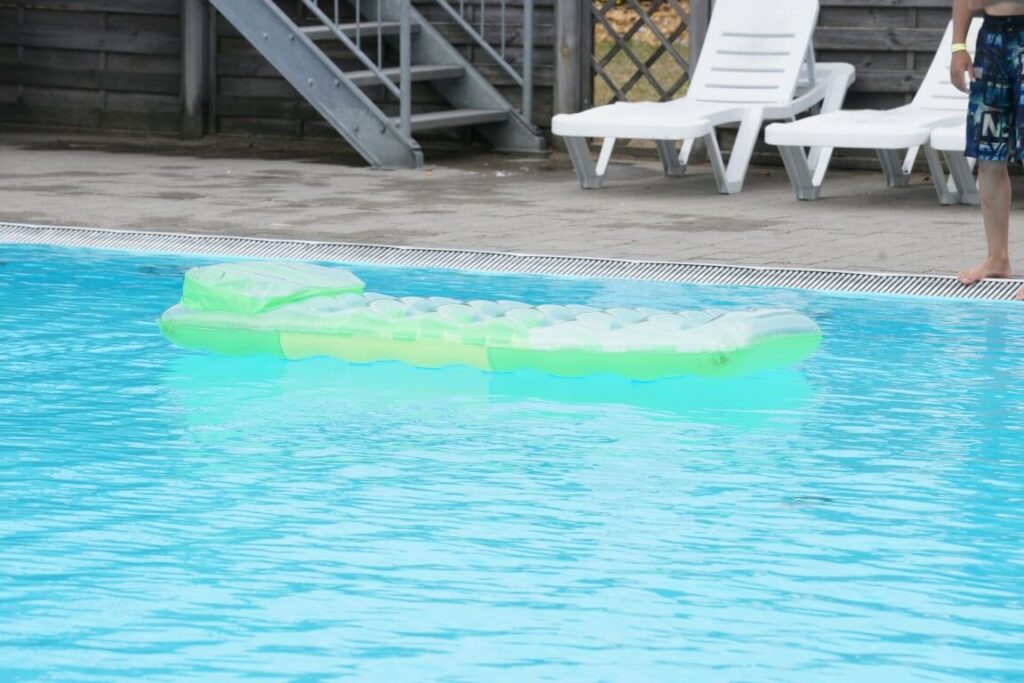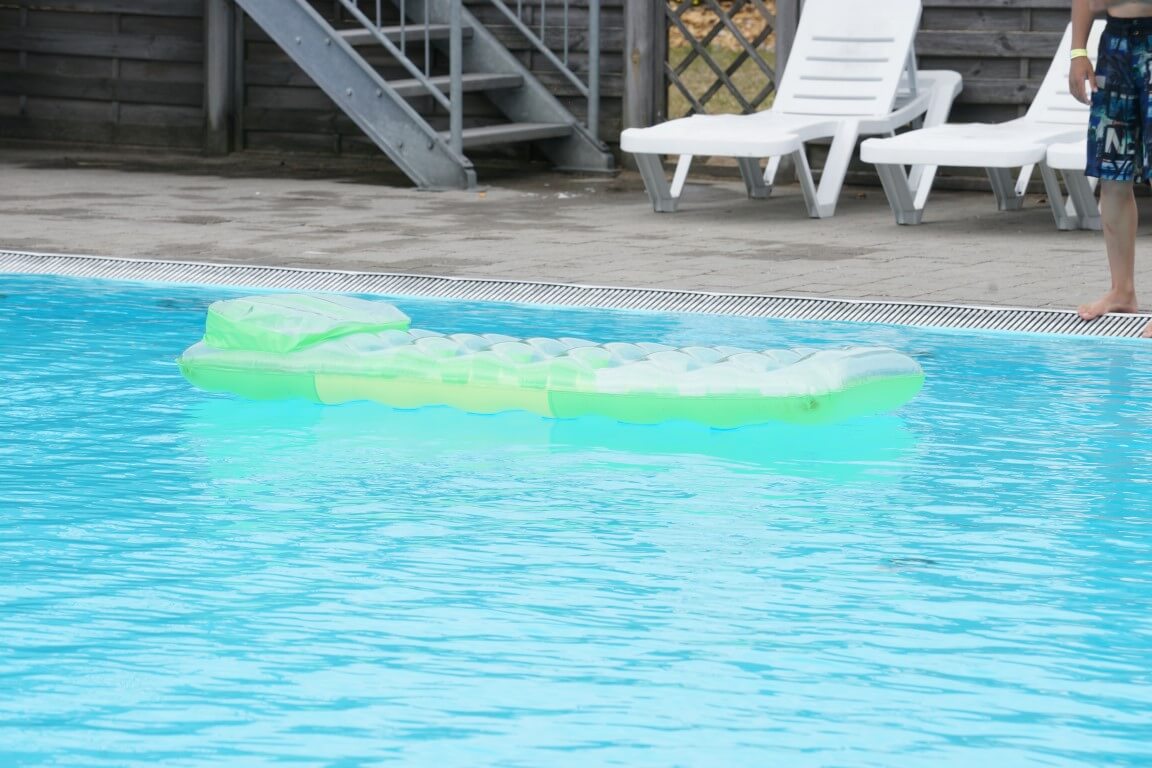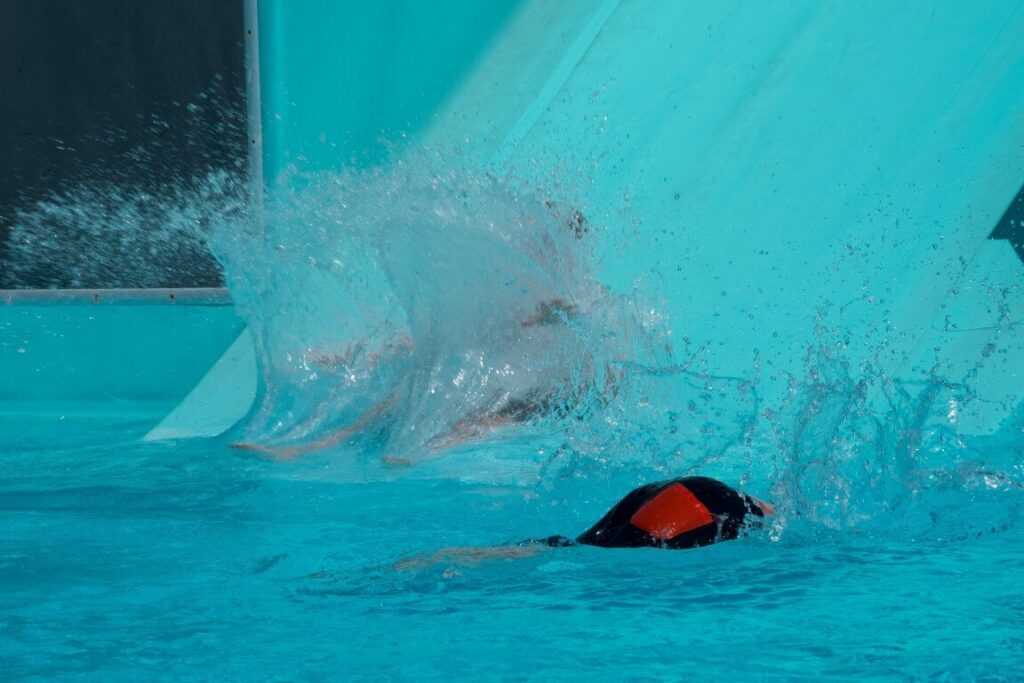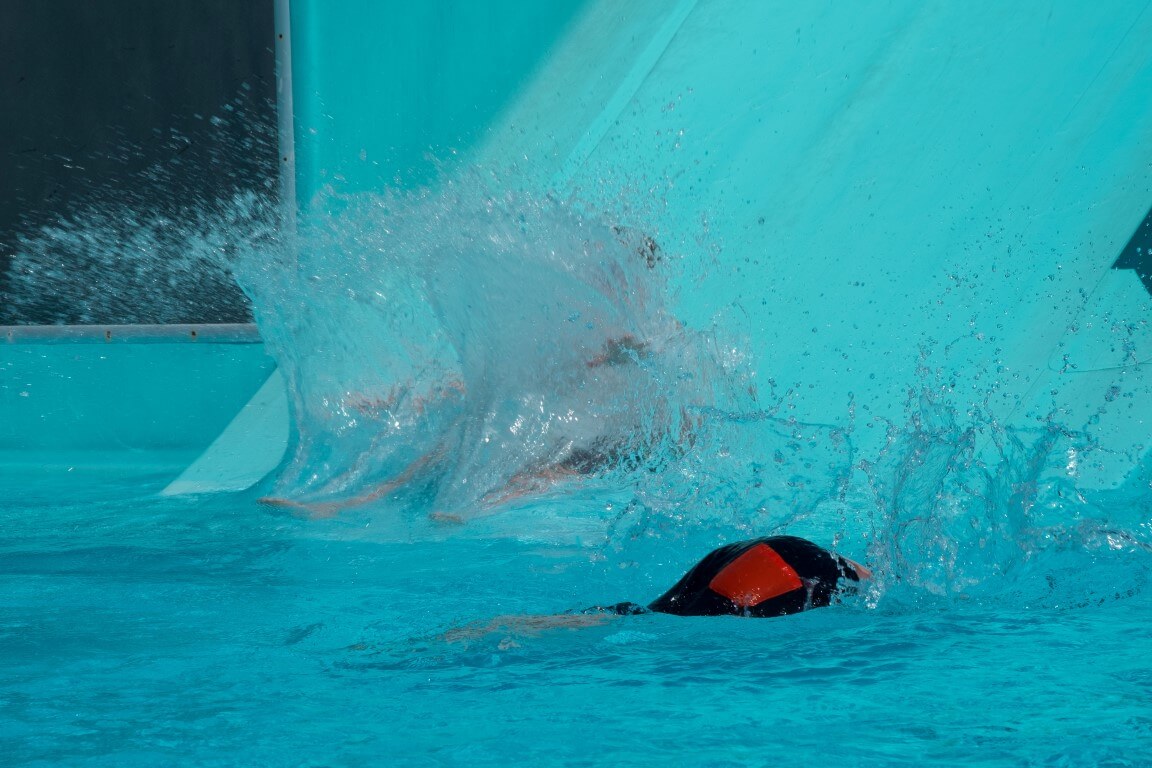 Let the children have fun in the pool, while you relax
There are sunbeds available, so you can relax and get a bit to drink, while the children are bathing. Here is also possibility for getting a game of yatzy or a game of cribbage
Open all summer
The pool is open from 1000 hours to 2000 hours in the period from mid-May to mid-August.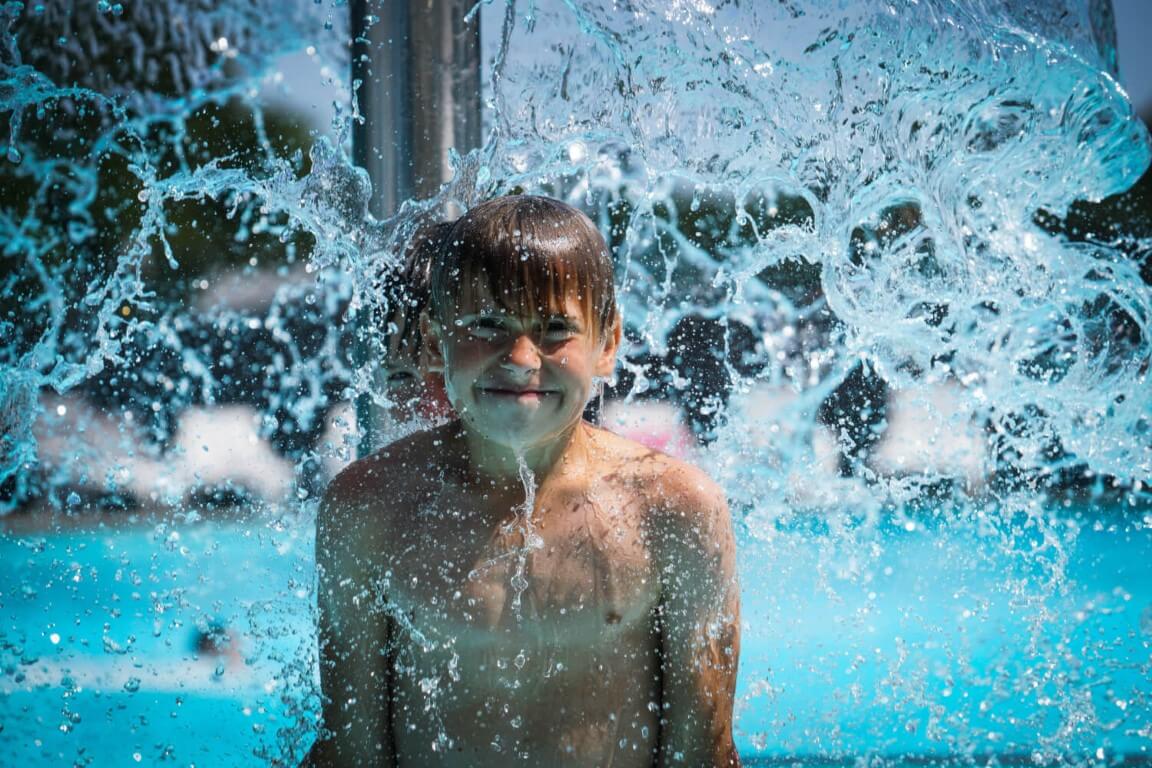 Swimming pool for all ages
The pool area is well visited the whole season and you can, therefore, easily meet either the other inhabitants about a or a game of cards by the pool.
Children up to 14 years of age, only allowed in the presence of an adult. Adult supervision above 18 years of age.